RWE and Soargus apply for a 900 MW offshore wind project in Ireland
RWE Renewables Ireland and Irish company Saorgus Energy have submitted an application to the Irish government for a Maritime Area Consent (MAC) for the proposed Dublin Array 900 MW offshore wind farm project. The MAC is a state consent process introduced under the Maritime Area Planning Act of 2021 to regulate the use of Ireland's maritime area. 
The Dublin Array project, estimated to result in a €1bn investment, will displace the equivalent of 1.5 MtCO2eq/year and generate sufficient electricity for approximately 845,000 Irish homes.
The project will contribute to Ireland's climate action target of reaching at least 5 GW of offshore wind capacity, and 70% of power generated from renewables, by 2030. In 2021, Ireland only had 25 MW of offshore wind installed capacity (against 4.3 GW for onshore wind).
---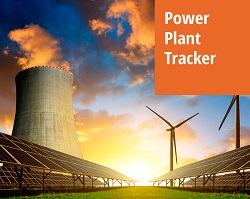 Enerdata has developed a market research service to screen, monitor and analyse the development of power generation assets.
Power Plant Tracker offers an interactive database and a powerful search engine covering power plants worldwide – including both installed and planned capacities for renewables and fossil fuels.