Russia's Lukoil may reduce its 2020 capital expenditures by 18%
The Russian oil group Lukoil plans to cut its 2020 investment plans from RUB550bn (US$8bn) to RUB450-500bn (US$6.6-7.3bn) due to the fall in oil prices. In addition, the company will halve its natural gas production in Uzbekistan from 14 bcm in 2019 to 7 bcm in 2020, as Chinese gas demand is slowing. Uzbekistan produced almost 60 bcm of natural gas in 2019.
In May 2020, Rosneft decided to reduce its 2020 investments by RUB200bn (US$2.7bn), a 21% decrease compared to its 2019 investment level of RUB 950bn (US$13bn), citing the dramatic fall in oil prices. The company has asked the Russian government to postpone taxes for geological exploration and to align oil transportation tariffs with current oil prices.
Under the OPEC+ agreement of April 2020 aimed at curbing the global crude oil oversupply and strengthening oil prices, voluntary producers agreed to cut their overall crude oil production by 9.7 mb/d over the 1 May 2020 - 30 June 2020 period. The production cuts would be calculated on the basis of the October 2018 production level, except for Saudi Arabia and Russia that have a baseline level of 11 mb/d and will have to produce up to 8.5 mb/d. Production cuts would then be relaxed to 7.7 mb/d from 1 July 2020 to 31 December 2020 and to 5.8 mb/d from 1 January 2021 to 30 April 2022. The potential extension of the agreement beyond April 2022 will be reviewed in December 2021.
---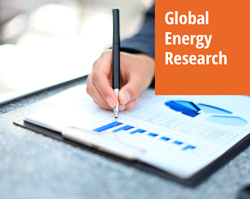 Enerdata's premium online information service provides up-to-date market reports on 110+ countries. The reports include valuable market data and analysis as well as a daily newsfeed, curated by our energy analysts, on the oil, gas, coal and power markets.
This user-friendly tool gives you the essentials about the domestic markets of your concern, including market structure, organisation, actors, projects and business perspectives.