Russia could end Gazprom's monopoly over piped gas exports
The government of Russia will work out proposals by 1 March 2022 for Rosneft to supply 10 bcm of pipeline gas exports to Europe. Gazprom currently holds monopoly rights for gas exports via pipelines but two of the pipeline routes, via Ukraine and the Yamal pipeline, are underused; Rosneft could thus secure export rights through these gas pipelines. Opening Gazprom's pipeline export monopoly has long been under consideration, with other oil and gas companies authorised to export LNG in December 2013.
In 2020, Gazprom's natural gas exports to Europe (including Turkey) decreased by 12% from 199 bcm to 175 bcm, including 135.7 bcm to western Europe. Germany remained Gazprom's biggest market in western Europe (46 bcm in 2020, -14% on 2019), followed by Italy (21 bcm, -6%), Turkey (16 bcm) and Austria (13 bcm). The group retained its leading position in Central Europe with 39.1 bcm of gas exports, including 9.7 bcm to Poland, 8.6 bcm each to Hungary and Slovakia and 5 bcm to Czechia.
---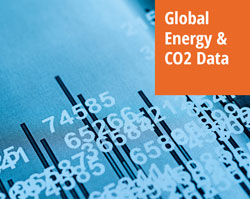 Then Global Energy Market Data & CO2 is your database! We provide world coverage of the oil, gas, coal, and power markets and a detailed overview of national supply & demand with annual data going back to 1970.
This energy database leverages more than 200 official data sources, which are processed by our analysts to provide fully harmonised data sets that are updated monthly.