Russia begins gas flows to Greece, North Macedonia through TurkStream
Russia has started to deliver gas to Bulgaria, Greece and North Macedonia, through the new Turkstream pipeline, that is currently under construction and is expected to be officially commissioned in early 2020. The gas pipeline will have the capacity to export 31.5 bcm/year of Russian gas, of which a 15.75 bcm/year pipeline will be dedicated to supplying Turkey and the second 15.75 bcm/year pipeline will supply Bulgaria, Serbia and Hungary.
Bulgaria will receive 3 bcm from Gazprom via that route in 2020, instead of the usual route through Ukraine and Romania. Bulgaria imported 3.1 bcm of natural gas in 2018, covering most of its gas consumption under a supply agreement with Gazprom for 2.9 bcm/year until 2022. In 2019, Gazprom had also delivered 3 bcm to Greece and 500 mcm to North Macedonia, using the same infrastructure.
In addition to Turkstream, Russia is currently developing the 55 bcm/year Nord Stream 2 between western Russia and Germany, also aimed at circumventing Ukraine.
---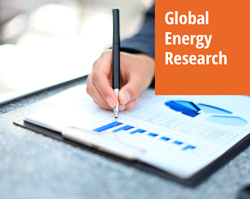 Enerdata's premium online information service provides up-to-date market reports on 110+ countries. The reports include valuable market data and analysis as well as a daily newsfeed, curated by our energy analysts, on the oil, gas, coal and power markets.
This user-friendly tool gives you the essentials about the domestic markets of your concern, including market structure, organisation, actors, projects and business perspectives.