Rosatom retires Leningrad I-1 nuclear reactor (Russia)
Russian state-run nuclear energy firm Rosatom has withdrawn the 925 MW Leningrad I-1 nuclear reactor in Sosnovy Bor (Russia) from service after 45 years of operation. Construction started in 1970 and entered commercial operation in 1974.
The design life of the light water graphite reactor (LWGR) RBMK-1000 reactor was initially 30 years but a modernisation programme was implemented, enabling its extension for another 15 years.
Even though the Leningrad I-1 unit is now stopped, the Leningrad nuclear plant remains Russia's largest nuclear facility and provides more than 50% of the energy consumption of Saint Petersburg and the Leningrad Region. The facility combines two different plants, namely Leningrad I and Leningrad II. Leningrad I entails four RMBK-1000 units, while Leningrad II is to include four VVER-1200 units as it is under construction: Leningrad II-1 was connected to the grid in March 2018. Leningrad II-2 is expected to be connected to the grid in late 2019 and commissioned in 2020. Units 3 and 4 are expected to be operational in 2023-2024.
---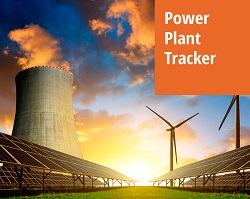 Enerdata has developed a market research service to screen, monitor and analyse the development of power generation assets.
Power Plant Tracker offers an interactive database and a powerful search engine covering power plants worldwide – including both installed and planned capacities for renewables and fossil fuels.