Romania will invest €12.5bn in the energy sector over 2020-2025
The Romanian government has presented its National Investment and Economic Recovery Plan. As part of the programme, Romania intends to invest around RON 60bn (€12.5bn) in the energy sector for the period 2020-2025, focusing on the construction of new gas-fired, hydropower and renewable power plants and of hydrogen production capacities, on the renovation of the power grid (substation retrofitting) and on the construction of new power transmission lines.
Up to RON 26bn (€5.4bn) will be directed to Hidroelectrica, to complete hydropower projects under execution and to develop onshore and offshore wind projects (300 MW each) and RON7.2bn (€1.5bn) will be invested in Complexul Energetic Oltenia's restructuring and decarbonization plan 2020-2025, which seeks to add 1,650 MW of new capacity, including gas-fired power projects in Turceni (400 MW) and Isalnita (2x400 MW) and four solar PV projects (310 MW). The government plans to develop two wind projects (2x300 MW) for RON4.6bn (€951m) and to add new hydropower capacities such as the Retezat, Vidraru, Mariselu, Avrig, Bistra, and Livezeni projects for RON1.6bn (€331m). It will invest RON 2.25bn (€465m) in Nuclearelectrica to focus on the construction of two new reactors at Cernavoda.
The government will also invest in the power transmission network (RON4.6bn, €951m), including interconnection with Serbia and Romania, and in the gas transmission network (RON9bn, €1.9bn). In addition, Romania will fund Romgaz's strategic investments plan for RON15.7bn (€3.2bn), including two gas-fired power plant totalling 805 MW (Mintia and Iernut), the development of the Neptun Deep, Trident and Est Rapsodia offshore gas fields in the Black Sea and other new energy capacities in partnership with private companies.
---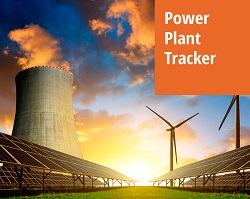 Enerdata has developed a market research service to screen, monitor and analyse the development of power generation assets.
Power Plant Tracker offers an interactive database and a powerful search engine covering power plants worldwide – including both installed and planned capacities for renewables and fossil fuels.