Romania plans to partially privatise power utility Hidroelectrica in 2022
Romania plans to complete a public offering of a minority stake in its the country's largest power producer Hidroelectrica in the second half of 2022. A 15% stake in the company should be floated, but the offering could be raised to 20% if the Fondul Proprietatea investment funds - which holds 20% in Hidroelectrica - joins the listing. The state-owned power utility intends to fund new wind and solar projects, including a 300 MW pilot offshore wind project in the Black Sea.
Hidroelectrica is the largest power generation company with a hydropower capacity of 6.4 GW and a generation of 15 TWh in 2020 (nearly 29% of the total). The IPO of a stake in Hidroelectrica has long been delayed. It was initially planned in 2012 but was suspended as Hidroelectrica had to renegotiate or cancel bilateral contracts which expired between 2015 and 2018. The holders of cancelled contracts sued the company, which was forced into insolvency until 2017. The government planned to sell a stake of 10% in Hidroelectrica in September 2020; the sale was delayed by the coronavirus outbreak to late 2021 or early 2022.
---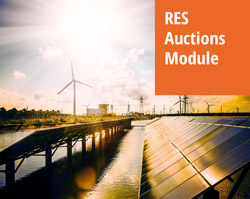 Discover our very detailed and regularly updated RES auctions database with worldwide coverage and a technical focus backed by academic research.
With our renewable energies auctions service you will be able to monitor auctions at a global level. Its (expanding) scope notably includes all major G20 countries and offers an especially fine tracking on Europe and South America.