Rising tensions over hydropower plant ownership in Congo DR
The Générale des carrières et des mines (Gécamines) of Congo DR has released its development plan, raising tensions with the national power utility SNEL. Indeed, Gécamines aims to secure its power supply, targeting a copper production of 160,000 tonnes by 2016; however mining activities in the Katanga province are threatened by a structural power capacity deficit, which increased from 400 MW in 2008 to 1 GW in 2012 and could reach 2.5 GW in 2015-2016. Gécamines now claims its ownership over four hydropower plants, namely Nseke, Nzilo, Koni and Mwadingusha, which were spun off in 1971 and transferred by Mobutu to the SNEL; the latter would be only the operator of the plant. Gécamines is ready to start judicial procedures and aims to create a company to operates the plants (482 MW), while surplus power generation would be sold. The Democratic Republic of Congo is currently discussing a draft on the liberalisation of its energy sector, which could set the matter.
---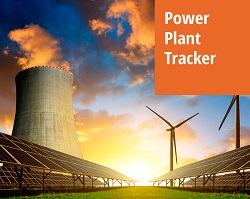 Enerdata has developed a market research service to screen, monitor and analyse the development of power generation assets.
Power Plant Tracker offers an interactive database and a powerful search engine covering power plants worldwide – including both installed and planned capacities for renewables and fossil fuels.