Residential energy prices in the European Union rose in 2018
According to Eurostat, residential energy prices continued to increase between the second half of 2017 and the second half of 2018, with electricity prices rising by 3.5% to an average of €21.1c/kWh and rising by 5.7% for gas to an average of €6.7c/kWh.
The highest increase in residential electricity prices occurred in Cyprus (+20%), Spain (+14%), the Netherlands (+9.7%), the United Kingdom (+8.6%), Ireland (+7.8%) and Estonia (+7.5%), while prices decreased in only four countries: Latvia (-4.5%), Poland (-2.5%), Germany (-1.6%) and Lithuania (-0.9%). The highest electricity prices were recorded in Denmark (€31.2c/kWh), followed by Germany (€30c/kWh) and Belgium (€29.4c/kWh), while the lowest prices were posted in Bulgaria (€10.1c/kWh), Lithuania (€11c/kWh) and Hungary (€11.2c/kWh).
In the second half of 2018, residential gas prices ranged from below €4c/kWh in Hungary, Romania and Croatia to around €9c/kWh in the Netherlands, Spain, Denmark and Italy and more than €12c/kWh in Sweden. Prices rose by more than 17% in Ireland and by more than 16% in Bulgaria, Sweden and Romania, whereas they contracted in Croatia (-2.5%), Portugal (-1.9%), Hungary (-0.4%) and Germany (-0.2%).
On average, taxes and levies in the EU accounted for more than 1/3 (37%) of the residential electricity price in the second half of 2018, and for more than a quarter (27%) of the gas price.
---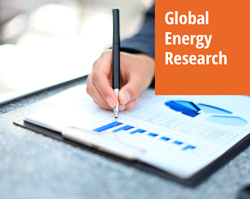 Enerdata's premium online information service provides up-to-date market reports on 110+ countries. The reports include valuable market data and analysis as well as a daily newsfeed, curated by our energy analysts, on the oil, gas, coal and power markets.
This user-friendly tool gives you the essentials about the domestic markets of your concern, including market structure, organisation, actors, projects and business perspectives.