Repsol will receive LNG from Calcasieu Pass over 20 years (US/Spain)
Spanish oil and gas company Repsol has signed a 20-year LNG supply and purchase agreement (SPA) with US-based company Venture Global LNG for the supply of 1 Mt/year of LNG from the Calcasieu pass LNG export terminal (Cameroon Parish, near Lake Charles, Louisiana, United States). Repsol will purchase the fuel starting from the commercial operation date of the 10 Mt/year export project, which is currently under construction and expected to come online in 2022.
Venture Global LNG also signed a 20-year SPA with Shell in February 2016, under the terms of which Shell will purchase 1 Mt/year of LNG from Calcasieu Pass. Shell has an option to extend the term. Under the SPA, Shell will purchase LNG on a free on board basis (FOB) for a purchase price indexed to the monthly Henry Hub price plus a facility fee indexed to inflation.
Venture Global LNG expects to make the final investment decision (FID) about Calcasieu Pass LNG in 2019. The 10 Mt/year project will comprise nine blocks with a total capacity of 1.2 Mt/year each.
---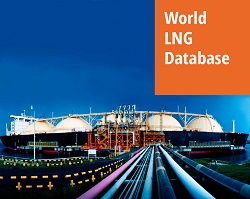 World LNG Database offers a complete set of data on LNG markets. The service provides detailed information on existing and planned liquefaction and regasification plants. It also includes LNG Shipping around the world, LNG contracts, time series on regasification and liquefaction capacities, LNG flows and LNG prices for all the players of the market.