Repsol purchases Viesgo's power generation and retail assets in Spain
The Spanish oil and gas company Repsol has purchased part of Viesgo's power generation, gas and electricity retail businesses from the investments funds Macquarie European Infrastructure Fund 4 (MEIF4) and Wren House Infrastructure for a total consideration of €750m. The transaction is subject to regulatory approvals and is expected to be completed by the end of the year.
As per the agreement, Repsol will purchase the majority of Viesgo's unregulated assets, including 700 MW of hydropower generation (run-of-river and pumping storage) and two CCGT power plants with a combined capacity of 1,650 MW (Algeciras and Escatron). As for the distribution business, Repsol will gain access to 750,000 electricity and gas households and business customers. This acquisition will raise Repsol's installed power capacity (600 MW in CHP plants) to 2,950 MW, a major step toward its target of 4.5 GW by 2025. The group aims to reach 2.5 million retail electricity and gas consumers (market share above 5%) by 2025.
MEIF4's parent company Macquarie Infrastructure and Real Assets (MIRA) will retain Viesgo's regulated entities including the Power distribution network business, which spans over 31,150 km in Spain. Viesgo will also retain two-coal-fired power plants located in Andalusia (324 MW Puente Nuevo and 589 MW Los Barrios), along with 462 MW of onshore wind capacity and 25 MW of mini-hydropower assets. Viesgo will focus on its regulated asset base and will launch a digital transformation plan.
Viesgo was previously known as E.ON Spain and was acquired by MEIF4 and Wren House in March 2015. At the end of 2017, it had a total capacity of 3.8 GW (3% of the total generation capacity in Spain).
---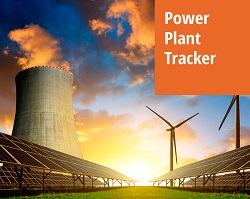 Enerdata has developed a market research service to screen, monitor and analyse the development of power generation assets.
Power Plant Tracker offers an interactive database and a powerful search engine covering power plants worldwide – including both installed and planned capacities for renewables and fossil fuels.
---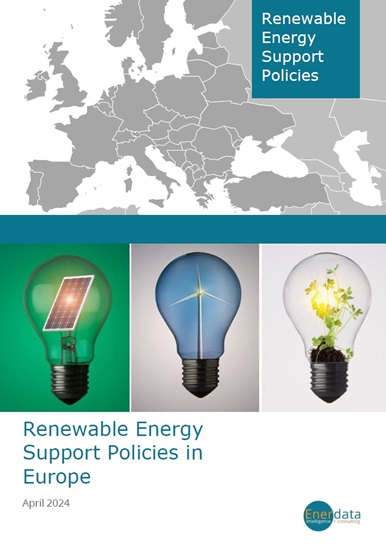 The European renewable report focuses on the different renewable energies for each country in Europe.
It covers the different support schemes used to promote renewable energy in for major sources of renewable energy: hydroelectricity, wind, solar, liquid biofuels for transportation, geothermal and oceanic sources (wave, tidal and thermal).