Repsol and Ibereólica secure financing for 165 MW onshore wind farm in Chile
Repsol Ibereólica Renovables Chile, a joint venture between Repsol Chile and Ibereólica Renovables Chile has obtained financing for the construction and operation of a 165.3 MW onshore wind farm in the Atacama region of northern Chile.
The Spanish banks Banco Bilbao Vizcaya Argentaria (BBVA) and Instituto de Crédito Oficial (ICO), together with the German development bank KFW granted US$118m for the Atacama project, which benefits from a long-term power purchase agreement with an unnamed business. Corporate investment banking firm Crédit Agricole CIB advised Repsol and Ibereólica on the transaction. Crédit Agricole CIB previously advised Ibereólica and Global Power Generation for their 204 MW Cabo Leones II wind farm, as well as for Generadora Metropolitana's 1.23 GW multi-technology power platform.
Repsol and Ibereólica formed their joint venture in 2020 to develop, build and operate a portfolio of renewable assets in Chile.
---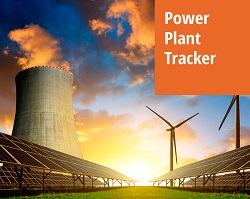 Enerdata has developed a market research service to screen, monitor and analyse the development of power generation assets.
Power Plant Tracker offers an interactive database and a powerful search engine covering power plants worldwide – including both installed and planned capacities for renewables and fossil fuels.