Renewables exceeded coal-fired power generation in the Netherlands in 2019
According to Statistics Netherlands (CBS), power generation in the Netherlands rose by 5.7% in 2019 to nearly 121 TWh (+6.5 TWh for net power generation). Most of the increase came from thermal power plants, especially from gas-fired power plants, whose power generation surged by 23% (+13 TWh at 71 TWh) in a context of low gas prices and high carbon prices; meanwhile, coal-fired power generation fell by 34% (-10 TWh at 17.4 TWh). According to CBS, renewable power generation rose by 18.5% (+3.5 TWh at 22.4 TWh) in 2019 (+8.5% for wind, including +14% for onshore wind, and +40% for solar), exceeding coal-fired power generation for the first time.
Electricity consumption remained stable in 2019 at around 113 TWh, while imports fell by nearly 24% to 20 TWh, especially from Germany (-41%). Germany remained the main electricity exporter to the Netherlands with 60%, followed by Belgium (22%), Norway (13%), Denmark (3%) and the United Kingdom (2%). Electricity exports increased by 4% to 19.5 TWh, of which 36% were exported to Belgium, 31% to the UK, 22% to Germany, 7% to Norway and 3% to Denmark.
---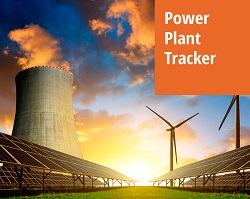 Enerdata has developed a market research service to screen, monitor and analyse the development of power generation assets.
Power Plant Tracker offers an interactive database and a powerful search engine covering power plants worldwide – including both installed and planned capacities for renewables and fossil fuels.