REE acquires Peruvian electricity TSO Redesur
Spanish electricity transmission network operator REE has acquired 45% of the Peruvian electricity transmission network operator Redesur from an infrastructure investment fund managed by AC Capitales, reaching 100% in the company.
Redesur is the company that operates, under a concession contract, the electricity system of southern Peru (regions or Arequipa, Moquegua, Tacna and Puno), and which controls 100% of Transmisora ​​Eléctrica del Sur (Tesur) and 75% of Transmisora ​​Eléctrica del Sur 2 (Tesur2). Through this acquisition, Red Eléctrica will assume definitive control of the three concessionary companies that, together with Transmisora Eléctrica del Sur 3 (Tesur3) and Red Eléctrica Andina (REA), form the business group of Red Eléctrica in Peru.
REE has been active in Peru since 1999. With the commissioning of the two new concession contracts awarded during 2015, it will manage a power grid consisting of 1,186 km of circuit, of which 942 km are currently in operation and 244 km are under construction.
---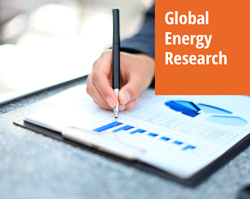 Enerdata's premium online information service provides up-to-date market reports on 110+ countries. The reports include valuable market data and analysis as well as a daily newsfeed, curated by our energy analysts, on the oil, gas, coal and power markets.
This user-friendly tool gives you the essentials about the domestic markets of your concern, including market structure, organisation, actors, projects and business perspectives.