Queensland plans a 2 GW wind, solar and storage project (Australia)
Privates companies RES and Energy Estate plan to develop the Central Queensland Power project in Queensland (Australia), which combines 2 GW of wind, solar and storage capacity, as well as new transmission infrastructures. The two companies intend to accelerate the decarbonisation of heavy industry in the region. The project is expected to be operational in 2030.
In March 2020, the Spanish conglomerate Acciona was selected to build the 1,026 MW MacIntyre wind park in Queensland state for an investment estimated at AUD1.96bn (US$1.19bn). The project requires the construction of 64 km transmission lines. Construction is expected to start in mid-2021, and the entire wind project is scheduled to be fully operational in 2024.
According to the Clean Energy Regulator (CER) of Australia, 6.3 GW of new renewable power capacity were commissioned in Australia in 2019 (i.e. 24% more than 2018 installations), including 3.9 GW of utility-scale wind and solar capacity, and 2.4 GW of residential and commercial rooftop solar capacity (i.e. 40% more than in 2018, when 1.7 GW of rooftop capacity was added). In addition, project developers have reported new financial close announcements for 2 GW, while more than 6 GW are expected to be connected to the grid in 2020, with rising rooftop installations.
---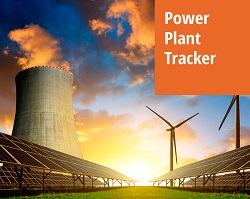 Enerdata has developed a market research service to screen, monitor and analyse the development of power generation assets.
Power Plant Tracker offers an interactive database and a powerful search engine covering power plants worldwide – including both installed and planned capacities for renewables and fossil fuels.