Queensland (Australia) grants final approval for Adani's coal mine project
The Environment Department of the Australian state of Queensland has granted its final approval for the Carmichael coal mine developed by Adani, approving the mine's groundwater management plan. Adani will have to do further work to preserve the Doongmabulla Springs Complex but will be allowed to start preparatory activities before mining coal.
Adani has been struggling for a decade to secure approval for its Carmichael coal mine project in Queensland, which is estimated to hold 10 Gt of coal reserves. The project was first approved by a federal court in 2016 but was delayed in December 2017 after a series of legal challenges. The final investment decision (FID) was made in June 2017 and Adani plans to invest AUD16.5bn (US$11.4bn) in the project. It received Commonwealth approval from the federal government of Australia in April 2019 and the Queensland Environment Department approved its management plans for an endangered bird. The project is expected to reach a production level of 25 Mt/year in 2020-2021 and to gradually ramp up to 60 Mt/year of thermal coal from six open-cut pits and five underground mines.
Carmichael is the first mine in the Galilee Basin to gain approval. Another six are proposed in this area.
---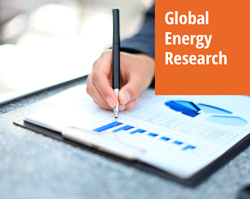 Enerdata's premium online information service provides up-to-date market reports on 110+ countries. The reports include valuable market data and analysis as well as a daily newsfeed, curated by our energy analysts, on the oil, gas, coal and power markets.
This user-friendly tool gives you the essentials about the domestic markets of your concern, including market structure, organisation, actors, projects and business perspectives.