PVN plans to list the Dung Quat refinery's operator in 2020 (Vietnam)
Vietnam's state-owned oil company PetroVietnam (PVN) plans to list the share of Binh Son Refining and Petrochemical on the Hanoi or Ho Chi Minh stock exchanges in 2020. Binh Son Refining and Petrochemical is the operator of the 130,000 bbl/d Dung Quat refinery, which was commissioned in 2009 and should be expanded by 40,000 bbl/d in 2024.
PVN has long been considering selling a stake in the refinery. In 2012, it discussed the sale of a 49% stake in the refinery to three foreign companies, namely state-owned Petróleos de Venezuela SA (PDVSA), JX Nippon (Japan) and SK Innovation Company (South Korea). In 2015, the government announced the privatisation of Binh Son Refining and Petrochemical by the end of 2017. The size of the stake to be sold through an initial public offering (IPO) was cut from 5-6% (May 2017) to 4% in a November 2017 sale, with another 49% expected in 2018 (without any progress so far).
---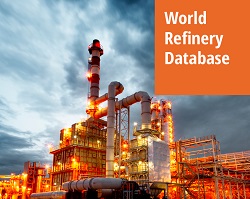 Use this powerful business intelligence tool to assess current and future production capacities of oil products by country and by zone. Gain insight into companies' asset portfolios and future trends for refined oil production capacities, giving you the ultimate edge for strategy and decision-making.