Poland's solar installed capacity tripled in 2020 to 3.9 GW
Poland's solar installed capacity tripled in 2020, increasing from 1.3 GW in January 2020 to 3.9 GW in January 2021. Solar capacities have been soaring over the past two years thanks to favourable subsidies to rooftop installations: the number of residential solar panels rose from 4,000 in 2015 to over 450,000 in December 2020.
In February 2021, the Council of Ministers approved Poland's energy policy until 2040, which aims to shift its power mix to less emitting energy sources and will limit the share of coal in electricity production to 56% in 2030. It also targets at least 23% of renewable energy sources in gross final energy consumption in 2030 (at least 32% in electricity, mainly from wind and solar PV). Poland aims to reach 5-7 GW of solar PV and 5.9 GW of offshore wind capacity in 2030 and 10-16 GW of PV and up to 11 GW of offshore wind capacity in 2040.
---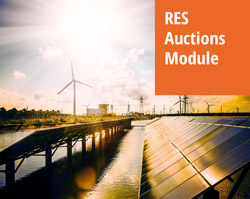 Discover our very detailed and regularly updated RES auctions database with worldwide coverage and a technical focus backed by academic research.
With our renewable energies auctions service you will be able to monitor auctions at a global level. Its (expanding) scope notably includes all major G20 countries and offers an especially fine tracking on Europe and South America.
---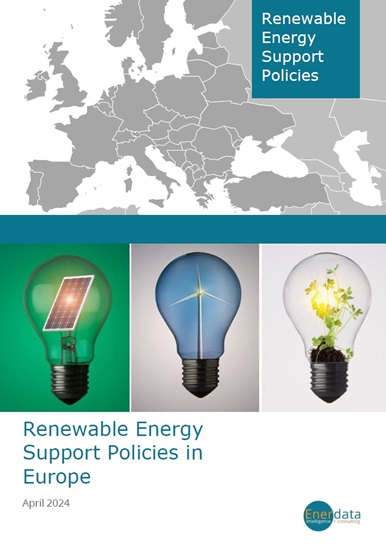 The European renewable report focuses on the different renewable energies for each country in Europe.
It covers the different support schemes used to promote renewable energy in for major sources of renewable energy: hydroelectricity, wind, solar, liquid biofuels for transportation, geothermal and oceanic sources (wave, tidal and thermal).