Poland will stop the Bełchatów lignite-fired plant between 2030 and 2036
Poland plans to decommission the 5.1 GW Bełchatów coal-fired power plant from 2030 to 2036. The power plant, operated by the state-owned power utility Polska Grupa Energetyczna (PGE), comprises 12 power blocks rated between 370 MW and 390 MW for the 11 units commissioned between 1983 and 1988 (12th block, rated 858 MW, commissioned in 2011). It produced 27 TWh in 2020, accounting for 17% of Poland's electricity production. The units will be progressively shut down as of 2030 (one unit), with one unit stopped in 2031, two each in 2032 and 2033, three units in 2034, two units in 2035 and the last unit in 2036.
In addition, PGE will stop mining lignite at the Bełchatów and Szczerców fields is 2026 and 2038, respectively. In April 2021, the country reached a compromise with coal unions to gradually close coal mines, with the last mines to shut down in 2049.
---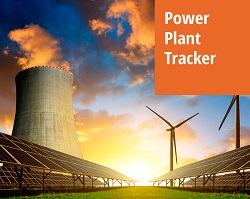 Enerdata has developed a market research service to screen, monitor and analyse the development of power generation assets.
Power Plant Tracker offers an interactive database and a powerful search engine covering power plants worldwide – including both installed and planned capacities for renewables and fossil fuels.