Poland allows PGE to extend lignite mining at Turów for 6 years
The Polish government has authorised the state-owned energy group Polska Grupa Energetyczna (PGE) to operate its open-pit lignite mine Turów​ for six years, considering that it would improve the national security of electricity supplies. However, PGE is required to reduce the mining area by half. The existing permit expires in April 2020.
PGE is building a 450 MW ultra-supercritical (USC) unit worth PLN 4bn (nearly €1bn) at its Elektrownia Turów lignite-fired plant in southwest Poland, which should be commissioned in October 2020. In November 2019, the Czech Republic officially opposed PGE's plan to expand the Turów mine, located near the border, by 30 km2 to supply the power plant.
In 2018, coal and lignite power plants accounted for 72% of Poland's power generation capacity (32 GW out of 45 GW), and they dominated the power mix, even if their share is steadily eroding due to the increased penetration of gas and renewables (78% in 2018, compared to 95% in 2000).
---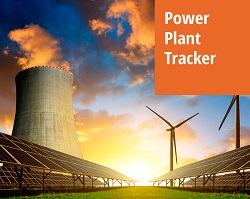 Enerdata has developed a market research service to screen, monitor and analyse the development of power generation assets.
Power Plant Tracker offers an interactive database and a powerful search engine covering power plants worldwide – including both installed and planned capacities for renewables and fossil fuels.