PKN Orlen (Poland) plans to take over oil and gas group PGNiG
The Polish oil refiner and retailer PKN Orlen (27.5% owned by the State of Poland) has signed a Letter of Intent (LoI) with the Polish State Treasury to take control over the national oil and gas company PGNiG. In addition, it has received the approval from the European Commission to acquire its smaller rival Grupa Lotos.
In March 2018, PKN Orlen signed a LoI with the Polish State Treasury to acquire at least a 53% controlling stake in the Polish refiner Grupa Lotos. The acquisition would create a strong and integrated fuel, refining and petrochemicals company. The merged company would be active in upstream exploration, development of crude oil and gas, in the petrochemicals market, in wholesale and retail markets for refined oil products in Poland and Europe (Austria, Czechia, Estonia, Germany, Latvia, Lithuania and Slovakia) and controlling the two refineries in the countries (10.5 Mt/year Gdansk operated by Grupa Lotos, and 16 Mt/year Płock, operated by PKN Orlen). The European Commission has approved some commitments by PKN Orlen to allow the merger, namely to divest a 30% stake in Lotos' refinery (including granting a 50% share in the refinery's diesel and gasoline production to the buyer), to divest 9 fuel storage depots to an independent logistics operator, to build a new jet fuel import terminal in Szczecin that would be transferred to the independent logistics operator, to release most of the capacity booked by Lotos at independent storage depots, to divest 389 retail stations in Poland (80% of the Lotos network) and to sell Lotos's 50% stake in the jet fuel-marketing joint venture with BP (among other measures).
In December 2019, PKN Orlen announced plans to take over the Polish power group Energa to strengthen its positions in the electricity market. Energa (51.5% owned by the State of Poland) is active in power generation (around 1.3 GW of installed capacity), distribution and sales activities. The previous government planned to merge Energa with state-owned power producer PGE but the proposed merger has been postponed until the restructuring of the coal sector. With the planned acquisition of the oil and gas company PGNiG (71.9% state-owned), which ensures most of Poland's oil production and is the largest gas supplier in the country, PKN Orlen would create a regional energy player.
---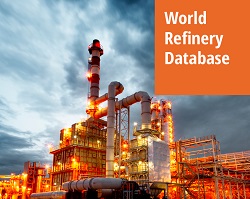 Use this powerful business intelligence tool to assess current and future production capacities of oil products by country and by zone. Gain insight into companies' asset portfolios and future trends for refined oil production capacities, giving you the ultimate edge for strategy and decision-making.