PGE will buy EDF's power and heating assets in Poland
Poland's largest power utility PGE has signed a conditional agreement with French energy group EDF to buy EDF Polska's power and CHP assets in Poland. The final transaction is expected to be signed by late July 2017.
The transaction will cover EDF's 3.1 GW of installed capacity in Poland, which account for 8% of the Polish power generation: the 1 775 MW coal-fired Rybnik power plant and four CHP power plants (1 159 MWe) in Gdansk, Gdynia, Krakow and Wroclaw, through its 97.3%-owned subsidiary EDF Polska. In addition, PGE will purchase EDF's 50% stake in Kogeneracja, which owns another four CHP plants in Poland.
In October 2016, EDF announced the start of exclusive negotiations with IFM Investors for the sale of its CHP activities (electricity and heat) in Poland. Exclusive negotiations also started with Czech energy group EPH for the Rybnik coal-fired power plant. However, in December 2016, the
Polish government objected to the division of EDF Polska, blocking the planned sale.
---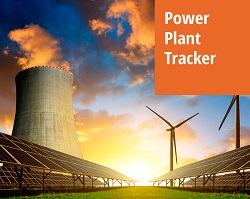 Enerdata has developed a market research service to screen, monitor and analyse the development of power generation assets.
Power Plant Tracker offers an interactive database and a powerful search engine covering power plants worldwide – including both installed and planned capacities for renewables and fossil fuels.