PetroVietnam plans to develop a 24-26 Mt/year oil refinery in Vietnam
PetroVietnam, a subsidiary of state-owned Vietnam Oil and Gas Group, has announced plans to build an oil refinery with a crude oil processing capacity of between 24 and 26 Mt/year, located in Ba Ria, Vung Tau province, southern Vietnam. The refinery will be built alongside a petrochemical complex and a petroleum products storage facility for a total investment expected to reach US$18.5bn.
The construction period will be divided into two phases. The investment for the first and second phase is expected to reach US$13.5bn and US$5bn, respectively. In the first phase, the petrochemical and refinery plant will have a capacity of processing 12 to 13 Mt of crude oil per year. The output of the plant will be 7 to 9 Mt of petroleum and 2 to 3 Mt of petrochemicals per year. For the second phase, the plant will receive additional investments to double its processing capacity, increase its output by 3 to 5 Mt of petroleum and 5.5 to 7.5 Mt of petrochemicals per year.
PetroVietnam plans to submit the finalised project to the Vietnamese government by January 2023. If approved, the refinery will become the country's third, after the Nghi Son Refinery in the northern province of Thanh Hoa, operated by Japanese oil wholesaler Idemitsu Kosan, and the Dung Quat Refinery in the central province of Quang Ngai, operated by PetroVietnam.
---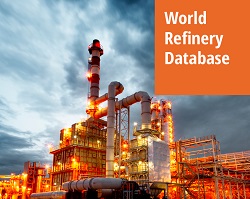 Use this powerful business intelligence tool to assess current and future production capacities of oil products by country and by zone. Gain insight into companies' asset portfolios and future trends for refined oil production capacities, giving you the ultimate edge for strategy and decision-making.