Petropars signs US$1.3bn contract to double Iranian oil field production
The National Iranian Oil Company (NIOC) and the domestic oil company Petropars have signed a US$1.3bn agreement to develop the South Azadegan oil field in the Khuzestan Province, in southwestern Iran. The South Azadegan oil field is part of the West Karoun oil block in Khuzestan, which would hold 67 Gbl of oil in place. South Azadegan is estimated to hold 27 Gbl of oil in place, of which 1.7 Gbl would be extractable. The project aims at more than doubling the field's total oil production from the current 140,000 bbl/d to 320,000 bbl/d by 2023, by drilling 35 wells, using enhanced oil recovery (EOR) methods, constructing and upgrading ground facilities, and laying 450 km of oil and gas pipelines. Petropars will build a 320,000 bbl/d crude oil processing plant worth US$300m and a central gas processing and export plant, with a capacity of 6 mcm/d, which will supply gas to the Bandar-e-Imam Khomeini petrochemical plant in Ahvaz.
Petropars was created in 1998 to contribute as an upstream contractor to the development of oil and gas resources in Iran. In 2019, the company was awarded the development of the Belal gas gield in the Persian Gulf, which should produce 14 mcm/d of sour gas in 3 years.
---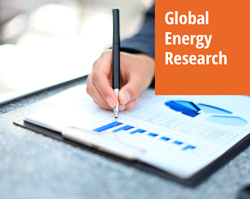 Enerdata's premium online information service provides up-to-date market reports on 110+ countries. The reports include valuable market data and analysis as well as a daily newsfeed, curated by our energy analysts, on the oil, gas, coal and power markets.
This user-friendly tool gives you the essentials about the domestic markets of your concern, including market structure, organisation, actors, projects and business perspectives.