Petronas plans a 2 Mt/year LNG export terminal in Sabah (Malaysia)
The Malaysian state-owned oil and gas company Petronas plans to build a 2 Mt/year nearshore LNG export plant at the Sipitang Oil & Gas Industrial Park (Sogip) in the state of Sabah on the northern portion of Borneo. The project is subject to a final investment decision (FID) in 2022 and commissioning is scheduled for 2026. 
In 2020, total gas exports reached 32 bcm, of which 31 bcm were LNG. The country imported 4 bcm of LNG in 2019. Malaysia has traditionally been a major exporter of LNG with long-term sales to Japan, South-Korea and Taiwan. However, increased domestic demand has led to the construction of Malaysia's first LNG import terminal in Melaka, commissioned in 2013, with a capacity of 3.8 Mt/year (FRSU located offshore Sungai Udang). Malaysia's second LNG import terminal, the 3.5 Mt/year onshore Pengerang facility, was commissioned in 2017.
---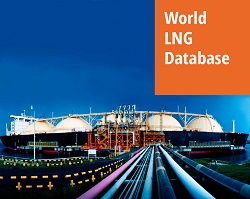 World LNG Database offers a complete set of data on LNG markets. The service provides detailed information on existing and planned liquefaction and regasification plants. It also includes LNG shipping around the world, LNG contracts, time series on regasification and liquefaction capacities, LNG flows and LNG prices for all players in the market.