Petrobras will sell its stake in the Brazil-Bolivia natural gas pipeline
The Brazilian state-owned oil and gas group Petrobras has launched the sales process of its entire 51% stake in Transportadora Brasileira Gasoduto Bolivia-Brasil (TBG) and 25% in Transportadora Sulbrasileira de Gás. (TSB). TBG owns and operates the Bolivia-Brazil gas pipeline in the Brazilian territory, which stretches over 2,593 km and has a transportation capacity of up to 30 mcm/d along the pipeline and an additional 5.2 mcm/d on the São Paulo section. TSB is located in Rio Grande do Sul, with 50 km of pipelines already built and an additional 565 km project, which, once completed, will allow the connection between the production fields in Argentina to the metropolitan region of Porto Alegre and to the TBG gas pipeline.
In March 2020, the Bolivian national oil and gas company YPFB renewed a gas supply contract with Petrobras. As part of the deal, YPFB will supply Brazil between 14 and 20 mcm/d of gas until 2026. Under the previous contract, Bolivia was exporting to Brazil between 24 and 30 mcm/d. The agreement is the eighth extension of a previous contract signed in 1999. It expired at the end of 2019 but was extended for 3 months due to political turmoil in Bolivia. According to the Bolivian government, the new contract will generate US$4-6bn in export revenue for the country.
---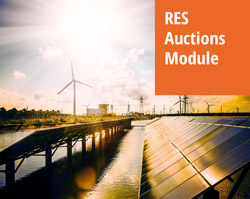 Discover our very detailed and regularly updated RES auctions database with worldwide coverage and a technical focus backed by academic research.
With our renewable energies auctions service you will be able to monitor auctions at a global level. Its (expanding) scope notably includes all major G20 countries and offers an especially fine tracking on Europe and South America.