Petrobras starts binding phase of assets sales in Brazil and Colombia
The Brazilian oil and gas company has officially launched the binding phase for the sale of its entire stake in Petrobras Colombia Combustibles (PECOCO), which is active in the fuel and lubricant distribution and trading market in Colombia through a network of 124 service stations and 7 storage units.
In addition, the company has announced the start of the binding phase related to the sale of all its shares in Eólica Mangue Seco 3 and Eólica Mangue Seco 4, which operate two 26 MW wind parks in Guamaré in Rio Grande do Norte. Petrobras owns a 49% stake in the Eólica Mangue Seco wind complex, which consists of four wind power plants (each rated 26 MW). Wobben, which owns 51% in the complex, is also divesting its stake in the Eólica Mangue Seco 3-4 wind parks. Eólica Mangue Seco 1 and 2 are also in the process of divestment.
These transactions are in line with Petrobras' strategy to optimise its portfolio and to improve its capital allocation, to maximise value for its shareholders. Petobras intends to divest US$26.9bn between 2019 and 2024.
---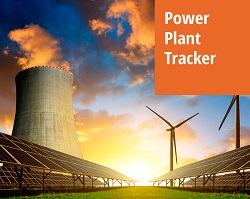 Enerdata has developed a market research service to screen, monitor and analyse the development of power generation assets.
Power Plant Tracker offers an interactive database and a powerful search engine covering power plants worldwide – including both installed and planned capacities for renewables and fossil fuels.