Petrobras moves ahead with sale of BR Distribuidora (Brazil)
Petrobras has filed a request with Brazilian regulators to sell shares in its fuel distribution subsidiary BR Distribuidora. BR Distribuidora is one of the largest fuel and lubricant distribution companies in Brazil, operating more than 8,000 service stations and serving around 14,000 large customers (industrial consumers, aviation products, etc.). The company also operates 91 fuel storage facilities, 15 lubricant tanks and 109 airport filling stations across Brazil. Petrobras, which currently owns 71.25% in the company, plans to reduce its interest to less than 50%. The sale will be carried out through a secondary public offering (follow-on). Petrobras needs to sell non-core assets in order to reduce its debt and improve its financial situation.
Meanwhile, Caixa Econômica Federal has decided to sell the shares it owns in Petrobras (over 241 million shares, corresponding to 3.2% of Petrobras' share capital) in a secondary share offering. Over 60% of Petrobras is state-owned (50.3% federal government, 9.9% BNDES, 3.2% Caixa Econômica Federal and 0.2% BNDESPAR).
---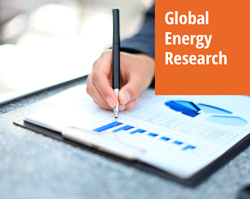 Enerdata's premium online information service provides up-to-date market reports on 110+ countries. The reports include valuable market data and analysis as well as a daily newsfeed, curated by our energy analysts, on the oil, gas, coal and power markets.
This user-friendly tool gives you the essentials about the domestic markets of your concern, including market structure, organisation, actors, projects and business perspectives.