Peru announces 600 MW of solar projects will come into operation in 2023
The government of Peru has announced that five solar power plants totalling 600 MW of capacity will come into operation in 2023.
The Peruvian Ministry of Energy and Mines (MINEM) expects three solar projects to come online during the course of 2023 in the Arequipa region of southern Peru (the 100 MW Continua Chachani, the 300 MW Continua Misti and the 60 MW Continua Pichu Pichu plants). In addition to those three projects, the 123 MW Clemesí solar park in the Moquegua region (south) and the 20 MW Milagros solar park in the Loreto region (north) are also planned to come online.
The commissioning of these projects would significantly enhance Peru's solar capacity, which stood at 291 MW at the end of 2021 (about 2% of the country's installed capacity). Peru's National Energy Plan 2014-2025 set a renewable target of 60% in the primary energy supply in 2025 (54% hydropower and 6% from other renewables).
---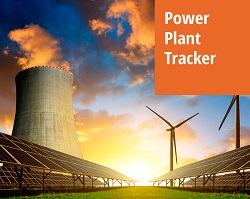 Enerdata has developed a market research service to screen, monitor and analyse the development of power generation assets.
Power Plant Tracker offers an interactive database and a powerful search engine covering power plants worldwide – including both installed and planned capacities for renewables and fossil fuels.