Pertamina (Indonesia) plans to start producing B100 biodiesel in 2021
The Indonesian state-owned oil company Pertamina plans to start producing "B100" biodiesel (entirely from palm oil) as of June 2021. The company would start producing around 3,000 bbl/d of such a B100 biodiesel at its Cilacap newly converted biorefinery and would progressively ramp up production to 6,000 bbl/d. Earlier in June 2020, the government delayed the start of production of B100 biodiesel from 2023 to 2026, to grant more time to Pertamina to build refineries to process palm oil directly to fuel.
Indonesia aims at using 30% of the country's palm oil production for biofuel purposes. The minimum biodiesel blending requirement was raised from 20% (B20) (as of September 2018) to 30% (B30) on 1 January 2020 and will be raised again in 2022 to 40%. The supply of "green diesel" is intended to be reserved for the domestic market only.
---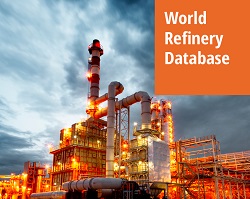 Use this powerful business intelligence tool to assess current and future production capacities of oil products by country and by zone. Gain insight into companies' asset portfolios and future trends for refined oil production capacities, giving you the ultimate edge for strategy and decision-making.