Partners will invest US$6bn in ACG oil field operations (Azerbaijan)
The companies involved in the development of the Azeri-Chirag-Gunashli (ACG) field in the Azerbaijan sector of the Caspian Sea have made a US$6bn investment decision to build an additional platform in the license area. Upon commissioning in 2023, the new Azeri-Central-East (ACE) platform will process up to 100,000 bbl/d of crude oil, i.e. up to 300 mbl over its lifetime. This decision follows an agreement signed in 2018 with the Azerbaijani government for the extension of the field's lifetime until 2049.
ACG is a super-giant field, the largest producing oil field in the Caspian Sea, covering an area of more than 432 km². The project required around US$33bn of investment. ACG participating interests are namely: BP (30.37%), SOCAR (25%), Chevron (9.57%), INPEX (9.31%), Equinor (7.27%), ExxonMobil (6.79%), TPAO (5.73%), Itochu (3.65%) and ONGC Videsh (2.31%). The existing ACG Production Sharing Agreement was signed in September 1994 for 30 years (expiring in 2024) and has been recently extended until 2049. Oil production from the field began in November 1997. In 2018, total production from ACG averaged 584,000 bbl/d.
---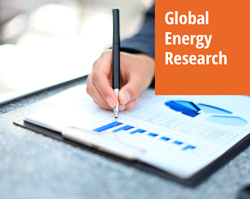 Enerdata's premium online information service provides up-to-date market reports on 110+ countries. The reports include valuable market data and analysis as well as a daily newsfeed, curated by our energy analysts, on the oil, gas, coal and power markets.
This user-friendly tool gives you the essentials about the domestic markets of your concern, including market structure, organisation, actors, projects and business perspectives.