Papua New Guinea LNG expansion plans uncertain after failed negotiations
The government of Papua New Guinea has terminated negotiations with ExxonMobil and Oil Search over the development of the P'nyang gas field, whose gas resources are estimated at 4.36 tcf (approximately 123 bcm). According to Oil Search, the terms proposed by the government would have made the project unprofitable. The collapse of discussions on the P'nyang field could threaten the development of the US$13bn Papua LNG project.
The Papua LNG project is a 5.4 Mt/year (7.3 bcm/year) export project to be feed by the developing Elk and Antelope gas fields in the Papua New Guinea Gulf province. It consists of two 2.7 Mt/year (3.65 bcm/year) liquefaction trains that would be developed in synergy with the existing 6.9 Mt/year PNG LNG plant (7.3 bcm/year, commissioned in 2014). The final investment decision (FID) for the Papua LNG project was scheduled for late-2019 (now expected in 2020) and new trains could be commissioned as early as 2023-2024.
In September 2019, the government allowed the Papua LNG Project to proceed in accordance with the gas agreement reached in April 2019 with the previous administration. The country was seeking to renegotiate the terms of the contract with the project's operator Total, after a new government took office in May 2019, promising better conditions for the state and the citizens of Papua New Guinea.
---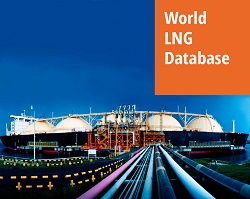 World LNG Database offers a complete set of data on LNG markets. The service provides detailed information on existing and planned liquefaction and regasification plants. It also includes LNG shipping around the world, LNG contracts, time series on regasification and liquefaction capacities, LNG flows and LNG prices for all players in the market.