Pakistan's government considers taking over power distributor K-Electric
The Economic Coordination Committee (ECC) of Pakistan is considering taking action against the power distribution company K-Electric if it continues to refuse signing a power purchase agreement (PPA) with the government. The Pakistani government currently supplies 1,000 MW of free electricity (650 MW under a 2015 agreement and 350 MW without any agreement) to K-Electric, which distributes and sells it to 2.5 million consumers in Karachi and surrounding areas, without paying back the government. In June 2020, the government approved additional supply of 1,300 MW, on the condition that K-Electric signs a tripartite PPA with the Central Power Purchasing Agency (CPPA) and National Transmission and Despatch Company (NTDC), which K-Electric is reluctant to sign.
The government is now threatening K-Electric, which was privatised in 2005, to take it over as a last resort. KES, K-Electric's majority shareholder, is seeking to sell its stake to Shanghai Electric Power, but the transaction has been blocked for the last four years due to PPA disputes with the government.
---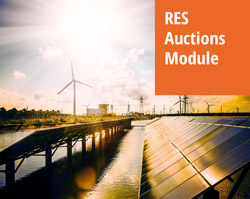 Discover our very detailed and regularly updated RES auctions database with worldwide coverage and a technical focus backed by academic research.
With our renewable energies auctions service you will be able to monitor auctions at a global level. Its (expanding) scope notably includes all major G20 countries and offers an especially fine tracking on Europe and South America.