Pakistan finalises its Oil Refinery Policy 2021
The government of Pakistan has finalised the Pakistan Oil Refinery Policy 2021, which includes significant tax incentives - such as a 20-year income tax holiday for all taxes under the Income Tax Ordinance 2001, no import duties and sales tax on import of crude oil by refineries as of 1 July 2022, for existing refineries investing in upgrades and for new deep-conversion refinery projects. The new policy will apply to existing refineries committing to upgrade or modernise their facilities and to potential investors seeking to set up a world-scale (100,000 bbl/d and above) deep conversion refinery and petrochemical complex worth US$10-15bn in Pakistan.
Refineries with upgrading programmes will be granted tariff protections (10% import duty on motor gasoline and diesel) from 1 January 2022 to 31 December 2027, while new refinery projects will benefit from a new pricing mechanism. The Pakistan Oil Refinery Policy 2021 also revises the  product pricing formula of refineries, which will be based on the "True Import Parity Price" (derived from the Arab Gulf Mean FOB price or from the Singapore Mean FOB price). The government will not provide any product offtake guarantees and refineries will be allowed to sell products to any marketing companies.
---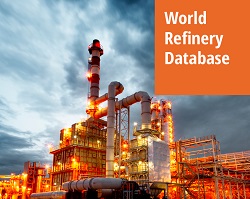 Use this powerful business intelligence tool to assess current and future production capacities of oil products by country and by zone. Gain insight into companies' asset portfolios and future trends for refined oil production capacities, giving you the ultimate edge for strategy and decision-making.