The Danish energy company Ørsted has taken a final investment decision (FID) on its 920 MW Greater Changhua 2b and 4 offshore wind parks, located off the west coast of Taiwan. The project's construction is expected to be completed by the end of 2025. The wind parks will be built over 185 km2 at a distance ranging between 35 and 60 km off the coast of Changhua County. The project will consist in 14 MW wind turbines.
The 920 MW grid capacity of Greater Changhua 2b and 4 was awarded in June 2018 in Taiwan's first competitive price-based auction.  Ørsted subsequently signed a corporate power purchase agreement (PPA) in July 2020 with Taiwan Semiconductor Manufacturing Company Limited (TSMC).
Ørsted is the biggest shareholder and co-owner of Taiwan's first commercial-scale offshore wind project, Formosa 1 (128 MW) and is currently building the Greater Changhua 1 and 2a offshore wind parks, which will have a combined capacity of about 900 MW and are expected to be commissioned by the end of 2023.
At the end of 2021, offshore wind represented less than 1% of Taiwan's installed capacity (with 237 MW), as the island only installed its first offshore wind turbine in 2017. Currently, Taiwan has nearly 3 GW of wind projects under construction and over 20 GW under development.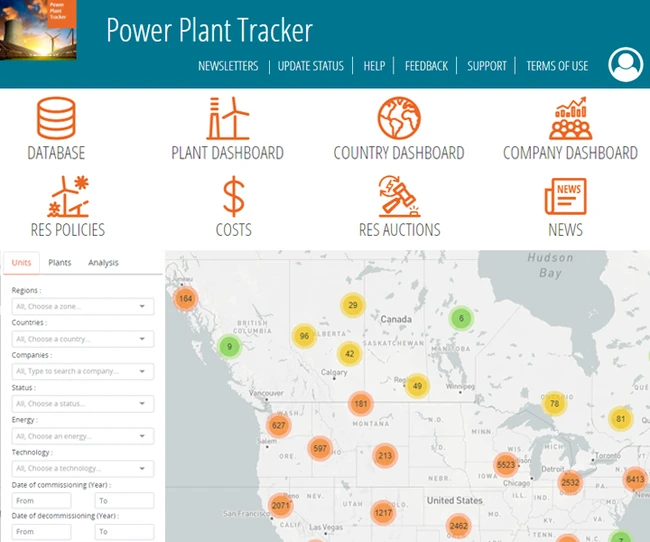 Enerdata has developed a market research service to screen, monitor and analyse the development of power generation assets.
Power Plant Tracker offers an interactive database and a powerful search engine covering power plants worldwide – including both installed and planned capacities for renewables and fossil fuels.