Orano plans to operate Arlit uranium project (Niger) for another 10 years
French uranium group Orano (former Areva) plans to continue uranium production in northern Niger for at least 10 years. The group aims to continue operating for as long as possible, or at least until the resumption of the Imouraren project.
Orano owns a 63.4% stake in uranium mining company Somaïr (Société des Mines de l'Aïr, while 36.66% are held by Niger mining assets company Sopamin), which produces uranium from the Arlit deposit. Since 1971, it has produced nearly 68,000 tU. In addition, Orano owns a 34% stake in Cominak (Compagnie Miniere d'Akouta, set up in 1974), in partnership with Sopamin (Niger, 31%), Overseas Uranium Resources Development (Japan, 25%) and Enusa Industrias Avanzadas (Spain, 10%); the company has produced over 70,000 tU since 1978 but should stop operations by the end of March 2021.
The Imouraren mine (66.65% Orano, 33.35% Sopamin and State of Niger) would be one of the largest uranium mines in the world, holding over 174,000 tU. Orano was awarded an operating permit in early 2009 but the project has been suspended since 2015 due to unfavourable market conditions.
---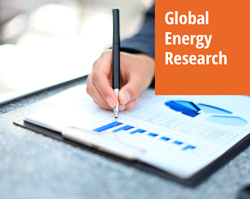 Enerdata's premium online information service provides up-to-date market reports on 110+ countries. The reports include valuable market data and analysis as well as a daily newsfeed, curated by our energy analysts, on the oil, gas, coal and power markets.
This user-friendly tool gives you the essentials about the domestic markets of your concern, including market structure, organisation, actors, projects and business perspectives.