OPEC countries agree on oil production cuts extension through 2018
The Organisation of the Petroleum Exporting Countries (OPEC) and two non-OPEC oil producers (Russia and Oman) have agreed to extend production cuts through the end of 2018, as they seek to prop up prices above US$60/bbl. 24 countries representing around 60% of the global oil production committed themselves to achieving this target. Besides, Nigeria and Libya, previously exempt from quotas due to unrest, agreed to cap production at their highest level of 2017 below 2.8 mb/d. The next progress report will be made in June 2018 at the next OPEC meeting and a possible early exit from the deal is envisaged if the market overheats.
The deal to cut oil output by 1.8 mb/d was adopted in November 2016 and production levels were set for each member country: Saudi Arabia agreed to limit its crude production by nearly 486 kb/d to 10.058 mb/d, while Iraq, the second largest producer among OPEC, agreed to cut its production by 209 kb/d. The United Arab Emirates, Kuwait and Qatar agreed to cut their production by a total 0.3 mb/d (139 kb/d cut for the UAE and 131 kb/d for Kuwait).
---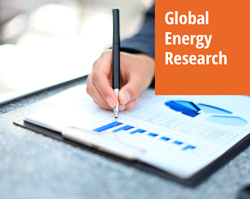 Enerdata's premium online information service provides up-to-date market reports on 110+ countries. The reports include valuable market data and analysis as well as a daily newsfeed, curated by our energy analysts, on the oil, gas, coal and power markets.
This user-friendly tool gives you the essentials about the domestic markets of your concern, including market structure, organisation, actors, projects and business perspectives.