ONGC plans US$1.8bn investment for E&P in Assam State (India)
Indian state-owned Oil and Natural Gas Corporation (ONGC) announced it will invest more than INR130bn (US$1.8bn) in exploring oil and gas by drilling over 220 wells across Assam State (northeastern India) in the next five years. The company has concluded an agreement with the State Government for enhancing its exploration and production activities in Assam.
The group plans to invest more than INR 329 bn (US$4.6bn) in exploration & production over the financial year 2019-2020 ending in March 2020, i.e. 12% more than in the 2018-2019 year.
ONGC has approved in August 2019 its business roadmap entitled "ONGC Energy Strategy 2040", which aims to double its oil and gas output, to triple its refining capacity and to diversify into renewables by 2040. In the 2018/2019 fiscal year, ONGC extracted 34 Mt of crude oil and over 30 bcm of natural gas; 29% of its oil and 16% of its gas production came from fields located outside India.
---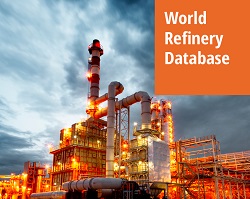 Use this powerful business intelligence tool to assess current and future production capacities of oil products by country and by zone. Gain insight into companies' asset portfolios and future trends for refined oil production capacities, giving you the ultimate edge for strategy and decision-making.