Oman launches a 400 kV line project to tie north and south power grids
OETC, Oman Electricity Transmission Company (51% Nama Holding, SGID 49%), has awarded contracts worth OMR183m (US$476m) for the first phase of the Rabt transmission project, which aims to connect Oman's north and south electricity transmission networks. The project will link up the national grid in the north with the electricity transmission network of Petroleum Development of Oman Company (PDO) - which is based on 132 kV voltage - and the Tanweer network in the Al Wusta region in addition to the Special Economic Zone at Duqm (Sezad) electricity network in the Wilayat of Duqm. The 400 kV grid will stretch over 660 km and will include five main substations in Nuhaida, Barik, Suwaihat, Duqm and Mahout. 
The project is expected to improve the efficiency and integration of Oman's national power transmission networks, while paving the way for a higher renewable power generation from wind and solar in the Al Wusta region.
---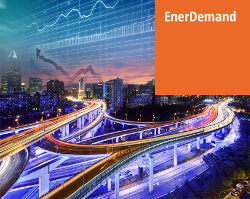 Enerdata's premium EnerDemand service provides detailed data on energy consumption and efficiency for the 20 highest energy-consuming countries, broken down by sector and end-use.
Create custom graphs, export data to use in Excel, and sift through the online database in whatever way is most useful to you: by household uses, by multiple road vehicle types, and by different end-uses in buildings, industry and more.