Oil giant Saudi Aramco delays IPO plans until 2021 (Saudi Arabia)
State-run oil and gas company Saudi Aramco has postponed its planned stock market flotation (initial public offering or IPO) until 2021. The sale of a 5% stake in the company was initially announced in January 2016 and expected in late 2018.
Saudi Aramco also considers issuing bonds as early as 2019 to help finance its planned acquisition of a 70% controlling stake in the domestic petrochemical company SABIC, which is currently held by Saudi Arabia's sovereign fund, the Public Investment Fund (PIF). For this purpose, it will have to disclose its accounts to investors for the first time since its nationalization and will also make public details about oil reserves and operational activities.
In this respect, the Saudi Arabian government has just released an audit of the country's reserves, which currently total 263 Gbl, 2.2 Gbl more than previously reported. This confirms that domestic oil reserves are above 260 Gbl, a figure that has long faced skepticism. This is the first step towards transparency and the preparation of Saudi Aramco for its future IPO.
---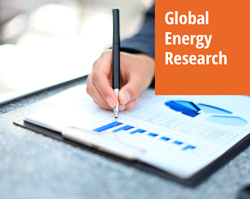 Enerdata's premium online information service provides up-to-date market reports on 110+ countries. The reports include valuable market data and analysis as well as a daily newsfeed, curated by our energy analysts, on the oil, gas, coal and power markets.
This user-friendly tool gives you the essentials about the domestic markets of your concern, including market structure, organisation, actors, projects and business perspectives.