Ofgem commits to introducing price caps by the end of 2018 (UK)
The UK power and gas regulator Ofgem (Office of Gas and Electricity Markets) plans to implement the new price cap outlined by the British government, provided that legislation is passed in the summer 2018. It will be introduced by the end of 2018 and will apply to all consumers on default tariffs, including standard variable tariffs, i.e. approximately 12 million people, which are paying as much as £300 (€335) more than those on the cheapest tariffs. The cap level will be set by Ofgem according to the latest estimates of energy costs, in autumn 2018.
In February 2018, Ofgem extended the safeguard power tariff to almost 1 million vulnerable households (5 million in total) to protect them from being overcharged. The safeguard tariff is a price cap, according to which suppliers can charge customers less than this tariff. It is temporary and is due to expire at the end of 2020, when the smart meter rollout is expected to be completed.
---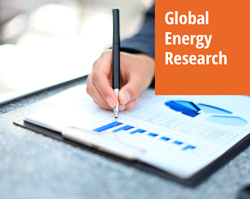 Enerdata's premium online information service provides up-to-date market reports on 110+ countries. The reports include valuable market data and analysis as well as a daily newsfeed, curated by our energy analysts, on the oil, gas, coal and power markets.
This user-friendly tool gives you the essentials about the domestic markets of your concern, including market structure, organisation, actors, projects and business perspectives.