NPD forecast Norway's oil output to rise by 44% between 2019 and 2024
According to forecasts from the Norwegian Petroleum Directorate (NPD), Norway's crude oil production will rise from 1.41 mb/d in 2019 to 1.76 mb/d in 2020 and 2.02 mbd/d in 2024 (+44%), as major oilfields Sverdrup and Castberg will progressively enter production. Total liquids production should increase by more than 34% between 2019 (1.74 mboe/d) and 2024 (2.33 mb/d). Norway's natural gas output is expected to increase by 3% in 2020 and by 5% over the 2019-2024 period.
Despite a 4% increase in exploration activity in 2019 with 57 wells spudded during the year, the NPD anticipates a decline in 2020, with only 50 wells. In 2019, the majority of exploration activity was concentrated in North Sea (65%), followed by Norwegian Sea (26%) and Barents Sea (9%). Companies made a total of 17 discoveries in 2019, including 10 in the North Sea, 6 in the Norwegian Sea and 1 in the Barents Sea.
In October 2019, Equinor started production from the Johan Sverdrup field, a giant oil and gas field in the Norwegian part of the North Sea with recoverable reserves estimated at 2.7 Gboe. Oil production is anticipated to ramp up to 440,000 bbl/d in the summer of 2020 and should rise further to 660,000 bbl/d once the second phase comes on stream in late 2022. 
---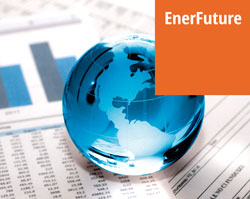 Discover the EnerFuture service: a long-term forecast (to 2050) of demand, prices, and CO2 emissions by sector and for all energies, plus power generation capacities and production levels by fuel. Three distinct scenario reflect different potential policy developments.