Nova Scotia sets a target to lease 5 GW of offshore wind by 2030 (Canada)
The eastern Canadian province of Nova Scotia has set an objective to offer leases for 5 GW of offshore wind energy by 2030, notably to support Canada's green hydrogen industry. The leases will be granted through a competitive bid process managed by the provincial and federal governments. The first call for bids will be held in 2025. After reaching the 5 GW target, calls for bids will be based on market opportunities.
The offshore wind projects will be administered by the current offshore petroleum regulator, which will ensure the projects meet the safety and environmental requirements. The regulator's mandate will be expanded and its name changed to the Canada-Nova Scotia Offshore Energy Board.
The province also announced that it is developing a green hydrogen action plan which will be released in 2023. It will outline the role green hydrogen can play in the transition to clean energy and the steps the government will take to build this industry, which will help Nova Scotia reach its goal of net-zero emissions by 2050. Canada's installed wind capacity reached 13.5 GW at the end of 2021.
---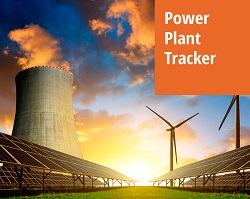 Enerdata has developed a market research service to screen, monitor and analyse the development of power generation assets.
Power Plant Tracker offers an interactive database and a powerful search engine covering power plants worldwide – including both installed and planned capacities for renewables and fossil fuels.