Norwegian greenhouse gas emissions fell by 2.1% in 2019
According to Statistics Norway, Norwegian greenhouse gas (GHG) emissions fell by 2.1% to 51 MtCO2eq in 2019, the fourth year of decline in a row, thanks to reduced fuel consumption in the transport sector (-7.7%) and a drop in emission from oil and gas extraction (-1.7% to 13.9 MtCO2eq). However, emissions in the industry and mining sector grew by 1.9% to 12.2 MtCO2eq. Overall, Norway's GHG emissions in 2019 stood 1% below their 1990 levels.
In 2015, Norway submitted its Nationally Determined Contribution (NDC) and adopted the target to reduce GHG emissions by at least 40% by 2030 compared to the 1990 level. In 2017, the parliament passed a climate law that establishes legally binding emissions reduction targets for 2030 and 2050. It aims for Norway to achieve carbon neutrality by 2050, which means a reduction of GHG emissions by 80- 95% below 1990 levels.
---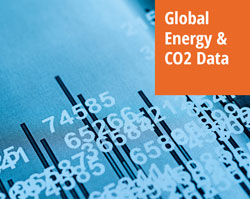 Then Global Energy Market Data & CO2 is your database! We provide world coverage of the oil, gas, coal, and power markets and a detailed overview of national supply & demand with annual data going back to 1970.
This energy database leverages more than 200 official data sources, which are processed by our analysts to provide fully harmonized data sets that are updated monthly.