Norway postpones decision on industrial CCS project
The Norwegian government, which is developing the first industrial carbon capture and offshore storage (CCS) project in Europe, has estimated that the site of fertiliser maker Yara International was not suitable for the project and has urged for a most cost effective option of the project. Consequently, the government has postponed from 2019 to 2020-2021 the final decision on whether to go ahead with its first CCS project, which could require an investment of at least NOK12.6bn (€1.3bn).
The CCS project includes the development of CCS, i.e. capturing CO2 emissions from an industrial plant, transport it by ship and inject it into a depleted oil and gas reservoir in the North Sea by 2022. Initially, three companies were considered to capture CO2 at their plants, namely fertiliser maker Yara International, a waste-to-energy plant operated by the Oslo city council (Oslo Klemetsrud) and owned by Fortum and a cement factory operated by Norcem (a subsidiary of HeidelbergCement). The government will decide later whether to grant support to Fortum's project but approved NOK 80m (€8.3m) for Norcem's project, which will capture around 0.4 MtCO2/year.
---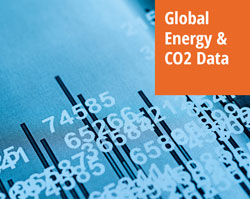 Then Global Energy Market Data & CO2 is your database! With world coverage of the oil, gas, coal and power markets and a detailed overview of national supply & demand annual data dating from 1970.
This energy database leverages more than 200 official data sources which are processed by our data specialists to provide fully harmonized data sets that are monthly updated.