Norway delays approval on 1.4 GW power cable to Scotland (UK)
Norway has postponed a decision to authorise the construction of the proposed 1.4 GW NorthConnect power interconnection between Scotland (United Kingdom) and Norway. The Norwegian government is requesting more data to evaluate the economic impact of other power interconnections with Germany and the United Kingdom that are currently being built and that are expected to be commissioned in 2020 and 2021. Indeed, some Norwegian lawmakers are concerned that exporting cheap wind and hydropower generation could raise power grid costs and prices in Norway.
NorthConnect will be the first high voltage direct current (HVDC) route to connect Scotland's power grid at Stirling Hill in Boddam to the Norwegian network at Simadalen (Eidfjord) and is set to maximise renewable power generation in Scotland (mostly wind) and Norway (hydropower) by transmitting electricity on both ways. The project is being developed by North Connect, a special purpose firm initially set up by five electricity companies (Agder Energi, E-CO, Lyse, SSE and Vattenfall) but SSE withdrew in 2013. The British energy regulator Ofgem approved the project in June 2016. In February 2019, the Scottish Government, via its civil service directorate Marine Scotland, granted a marine license to the €2bn project. The cable was originally set to begin operations in 2023-2024. Upon completion, it will span across 665 km and it will be able to monitor and respond instantaneously to meet the demand and grid stability requirements of the two power markets.
---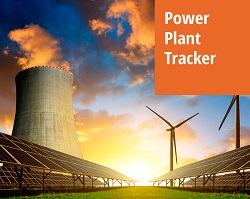 Enerdata has developed a market research service to screen, monitor and analyse the development of power generation assets.
Power Plant Tracker offers an interactive database and a powerful search engine covering power plants worldwide – including both installed and planned capacities for renewables and fossil fuels.