NordStream 2 takes EU to court over amendments to the EU Gas Directive
NordStream 2 has brought an action for annulment before the General Court of the European Union. NordStream 2 considers that the Directive (EU) 2019/692 amending the EU Gas Directive infringed the EU law principles of equal treatment and proportionality, discouraging the pipeline project. The Directive requires gas pipelines not to be owned directly by gas suppliers and to make render available to third parties at least 10% of capacity. According to the European Commission, this rule applies to all pipelines used to import gas into the European market and is fully compatible with the EU's international obligations. In addition, NordStream 2 is considering proceeding separately with arbitration against the European Union pursuant to the investment protection guarantees of the Energy Charter Treaty (ECT).
The €9.5bn (US$11bn) Nord Stream 2 project is developed by Gazprom (50%), Uniper, Shell, OMV, Wintershall and Engie (10% each) and is aimed at doubling the throughput of the current Nord Stream route between Vyborg (Russia) and Greifswald (Germany), from 55 bcm/year to 110 bcm/year. The gas pipeline project has been approved in Finland, Sweden, Germany and Russia and is already under construction in Germany with the aim to flow first gas by the end of 2019. Denmark is the sole country that has not yet issued a construction permit.
Meanwhile, Gazprom has announced plans to extend the second line of its TurkStream gas pipeline project from Russia to Bulgaria instead of Greece. The TurkStream gas pipeline project will export 31.5 bcm/year of gas to Turkey, of which 15.75 bcm/year for southern and south-eastern Europe. The thread will go through Bulgaria, Hungary and Serbia. The project shall be commissioned by the end of 2019 to have the first gas flows in January 2020.
---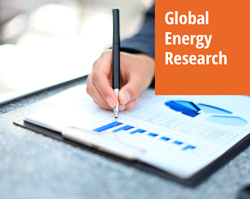 Enerdata's premium online information service provides up-to-date market reports on 110+ countries. The reports include valuable market data and analysis as well as a daily newsfeed, curated by our energy analysts, on the oil, gas, coal and power markets.
This user-friendly tool gives you the essentials about the domestic markets of your concern, including market structure, organisation, actors, projects and business perspectives.