Nordic European countries will invest over €15bn in power grids by 2028
The power transmission system operators (TSOs) of Norway (Statnett), Sweden (Svenska Kraftnat), Finland (Fingrid) and Denmark (Energinet.dk) plan to invest more than €15bn in their power grids by 2028. Additional investments will be required to improve the integration of renewable power generation sources in the regional grid from 2030 to 2040.
Mutations in the power generation sector, i.e. the gradual phase-out of nuclear power plants and thermal power plants in the south of the region, and the rising installation of wind power in the north of Nordic countries will make new power transmission lines necessary to deliver new power generation. The Nordic TSOs expect long-distance power flows to cause congestions in the power grid, lowering prices in the northern region where new wind power plants will be installed and raising prices in southern regions, where prices will be more closely linked to continental prices.
According to the TSOs, Norway and Sweden will remain net power exporters by 2040, while Finland, which currently imports 1/4 of its electricity consumption, will boost its nuclear power capacity, thus cutting its electricity imports by 2040.
---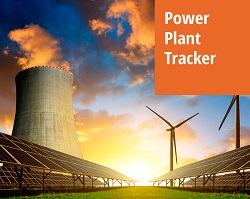 Enerdata has developed a market research service to screen, monitor and analyse the development of power generation assets.
Power Plant Tracker offers an interactive database and a powerful search engine covering power plants worldwide – including both installed and planned capacities for renewables and fossil fuels.