The Nigerian state-owned oil and gas company NNPC has started drilling for oil and gas at the Kolmani field, located in the Gombe and Bauchi states of northeastern Nigeria, which has estimated reserves of 1,000 mbl of oil and 500 bcf (14 bcm) of gas.
The Kolmani field was discovered in 2019 and is the first oil drilling fields in northeastern Nigeria, as most of the country's reserves are located in the southeastern Delta region.
In addition, the US$3bn Kolmani project as a whole will also include an oil refinery, a gas processing unit, a 300 MW power plant and a fertiliser plant.
At the end of 2021, Nigeria's oil reserves were estimated at nearly 37,000 mbl, and its gas reserves at nearly 5,800 bcm. In 2021, the country produced 79 Mt of crude oil and almost 45 bcm of natural gas.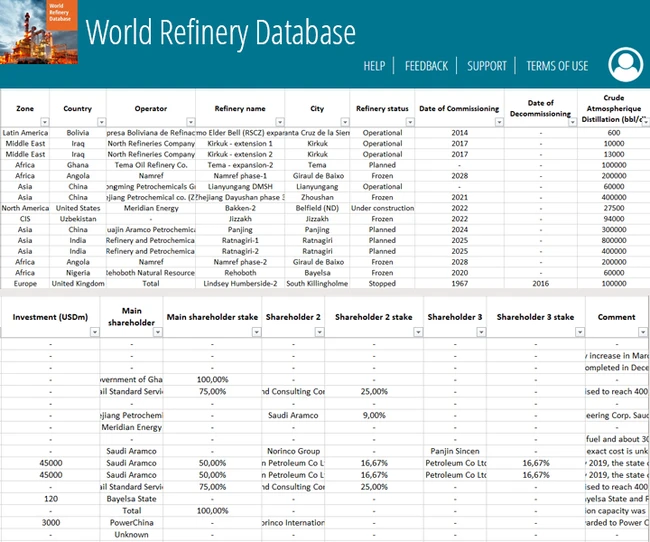 Use this powerful business intelligence tool to assess current and future production capacities of oil products by country and by zone. Gain insight into companies' asset portfolios and future trends for refined oil production capacities, giving you the ultimate edge for strategy and decision-making.