The Nigerian president proposes a new Petroleum Industry Bill
The Nigerian president has submitted a new Petroleum Industry Bill (PIB) to the National Assembly. The bill proposes to transform the Nigerian National Petroleum Corporation (NNPC) into a limited company that would be incorporated by the Ministry of Petroleum. The proposed law also recommends replacing the existing Petroleum Products Pricing Regulatory Agency (PPPRA) with the creation of the Nigerian Upstream Regulatory Commission, which would be responsible for the technical and commercial regulation of upstream petroleum operations, and of the Nigerian Midstream and Downstream Petroleum Regulatory Authority.
Since 2008, Nigeria has been seeking to pass the Petroleum Industry Bill (PIB), which integrates and revises more than 15 different laws that regulate the hydrocarbon sector and empower the government to reform its oil and gas legal framework. After several failed attempts, the bill was rewritten and divided in different parts to accelerate its adoption: the Petroleum Industry Governance Bill (PIGB), dealing with the governance and the institutional framework; the Petroleum Industry Administration Bill (PIAB), regulating the issuances and revocations of licences, permits and operations; the Petroleum Industry Fiscal Bill (PIFB), concerning taxes, royalties and rents; and the Petroleum Host and Impacted Communities Bill (PHICB), establishing the rights and opportunities for host communities. So far, only the PIGB has been adopted by the National Assembly, but the president refused to transform it into law, in opposition to the privatisation of NNPC assets.
---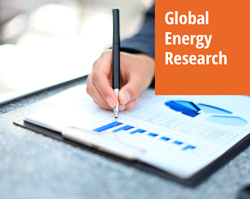 Enerdata's premium online information service provides up-to-date market reports on 110+ countries. The reports include valuable market data and analysis as well as a daily newsfeed, curated by our energy analysts, on the oil, gas, coal and power markets.
This user-friendly tool gives you the essentials about the domestic markets of your concern, including market structure, organisation, actors, projects and business perspectives.